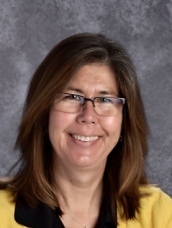 Education:
B.S. in English from Missouri Western in 2001, M.S. Ed. from Baker University, Baldwin City, Kansas, May 2008
Work Experience:
Liberty School District, BCRIV School District
Biography:
I enjoy basketball, reading, knitting, and time with my family at the lake or hiking in Colorado. Favorite quote: Everyone smiles in the same language.