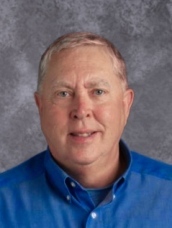 Education:
B.S. in Education K-12
Work Experience:
2 Yrs in Nebraska K-12 Vocal
33 Yrs - West Platte R-II (6 Yrs 7-12 Vocal and 27 Yrs Elementary Music)
Rushville Elementary - 2013 to Present
Biography:
Married to wife Kathleen since 1975. Two adult children, Brice Willson and Crystal Willson, all 4 of us have music degrees. I am a lifetime member of Phi Mu Alpha. I am a lifetime member of the NRA. I am a retired MRTA member. I am member of the Edgerton Christian where I am an elder, deacon, and music director. I have directed community choirs in the around Platte City/Weston/Platte County for 25 yrs. I am the current Choir Director and founder of the Canto Chorale. Kathleen and I live on a 10 acre farm just southeast of Edgeton, MO. Besides all the music things I love hunting, fishing, and trees and flowers. I enjoy the Royals and Chiefs but most of all I am a strong NWMSU alumni and Bearcat fan!