No cross country meet today.

Tigers win 22-20 tonight vs SW Livingston!!! Great game from both teams!!!!

Tigers lead 22-20 on a Zander Matson 5 yd TD run! 7:07 left in the game.

Wildcats lead 20-16 over Tigers at the end of the 3rd qtr

Tigers lead SWLivingston 16-12 at halftime!

Zander Matson with a TD! Tigers lead 16-12 5:35 left in 2nd qtr.

End of 1st Tigers lead 8-0. Devin Hall to Chris Weinmann for TD
Come out and support your DeKalb Tigers tonight! Home opener. 7pm start. Go Tigers!
Homecoming T-Shirt Orders were sent home with students yesterday! Please return to the elementary or high school office with payment on or before September 16, 2022. Shirts are $15 each! Thank you for the support and we look forward to celebrating this year's Homecoming on October 7!
Kelsey Chatman and Camry Hanshaw were the first students to complete the Tarsia Fraction Puzzle Challege. Only four groups of two students in my teaching career have been able to complete the challenge in a timely manner. Great job girls.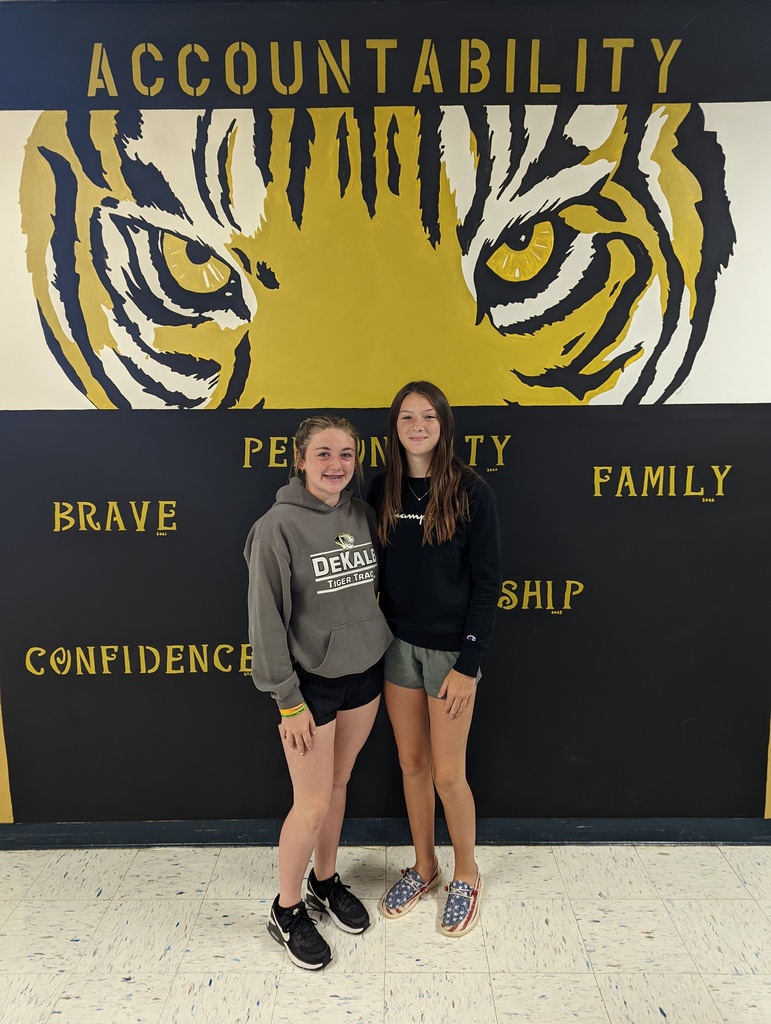 Lady Tigers take on Platte Valley at home today ! Varsity and JH both will start at 4:30 today. JV will follow Varsity game.

Please see attached for the High School Maysville Tournament. The bus will leave at 7am Saturday
https://5il.co/1hn0b

Please see attached for information regarding the Middle School King City Tournament. The bus will leave at 8:30 Saturday morning
https://5il.co/1hn09
A varsity softball game with potential JV has been added for September 19th at DeKalb. Games will start at 5 against Winston.
There will be no Jr High softball on 9/26 at Plattsburg. Varsity and JV only.
High School Varsity Lady Tigers softball wins 6-3! Go Tigers!
Softball tomorrow at home. Start time for varsity and jr high is 4:30. Go Lady Tigers!
Jr High football tomorrow at Rock Port. Game starts at 5.
The Lumen system is down for grade cards. This is an issue that the company is still trying to resolve. We will still be sending out progress reports in the mail for those students that will need to be in Intervention Room next week. You may still check your students grades online. If you do not remember your password to login please call the office and we will get you setup. Thank you for your work with your students this year and Go TIGERS!!
Softball games next week will start at 4:30pm. Varsity and JV will play on new softball field. Junior High will play a double hitter on old field.